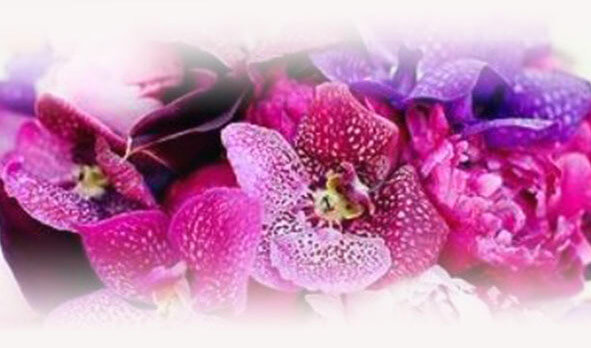 Fresh Orchids bouquets – Flower Delivery Bangkok
Orchids are amazing plants and their flowers are truly amazing in their variety of shapes, sizes and colors. If you want to give someone an original bouquet, we advise you to take a closer look at fresh orchids.
Orchid Features
A distinctive feature of orchids is their self-sufficiency. Even without the addition of traditional flowers for bouquets (for example, fresh roses) and additional green filler, orchid bouquets look bright and very presentable. The simplest among such bouquets are orchids of the same color: blue or pink, purple or white, yellow or red. Bouquets that consist of orchids of two or more colors will be more colorful and bright (you can also find such bouquets in our flower shop in Bangkok).
When is it customary to give bouquets of orchids
Orchids are a well-known symbol of aristocracy, sophistication and perfection. It is no coincidence that the name of the flower "orchid" means "descended from God" in Latin. Therefore, we recommend ordering bouquets of orchids as a gift for any special occasions: wedding, birthday or anniversary. Also, a bouquet of orchids will be a good gift for creative people: singers, musicians, artists or actors.
Orchids are one of the symbols of Thailand and more than 100 varieties of orchids of various sizes and shades are grown in the Land of Smiles. At the same time, the color of orchids in a bouquet has a very traditional symbolism:
– Red orchids symbolize love and passion, especially in a bouquet with red roses. Such a bouquet will be a good gift for a loved one with whom you want to share your warmest feelings.
– White orchids are a symbol of purity, tenderness and innocence. These can be given to your girlfriend at the beginning of your relationship, as well as to your sister or mother. You can also order a bouquet of white orchids for a young mother.
– Yellow orchids are very versatile, because you can give a bouquet of such orchids to friends, relatives and colleagues of any gender. In the language of flowers, yellow orchids will mean fidelity in friendship, wishes for success, wealth and good health.
– Pink orchids. Such flowers allow you to express your admiration for the girl, her feminine beauty and elegance. A bouquet of pink orchids can be ordered for a good friend of girl.
– Purple and Blue orchids are often associated with respect and power. Therefore, you can choose bouquets of such orchids as a gift for a boss, teacher, politician or one of the older members of your family.
How to keep an orchid bouquet longer
Caring for a bouquet of orchids is not difficult. Before putting the flowers in a vase, cut off the lower leaves and shorten the stem slightly (a daily fresh cut on the stem will extend the life of the bouquet even more). To keep bacteria from growing in the water, you can add some sugar or activated charcoal. The optimum room temperature is 15-18 degrees Celsius.
Remember that a bouquet of orchids should not be left in direct sunlight and in a draft. Orchid petals are very delicate, so you should not spray the bouquet. Daily replacement of water in a vase is also not required. It is enough to add water to the vase as its level decreases.
Despite the beauty and originality of orchids, bouquets of these flowers are not the most popular. Therefore, we recommend ordering orchids in our flower shop in advance. This will allow our florists to choose exactly the shade and size of orchids that will be optimal in your situation.