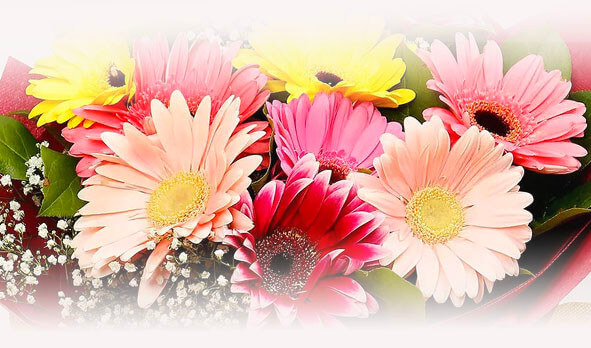 Fresh Gerberas bouquets – Flower Delivery Bangkok
If you are not very well versed in flowers and are not sure which flowers you can give for this or that reason – you can always choose gerberas as a gift! A bouquet of gerberas is a win-win option, because these flowers are a symbol of joy, fun and respect for the person to whom you give such festive flowers with delivery in Bangkok.
If you like a girl or woman, but you do not want to give her roses – a famous symbol of love, you can always give bright gerberas. A bouquet of orange or red gerberas, as well as a bouquet of gerberas of mixed bright colors, perfect for flirting. Such a bouquet means the gentle feelings of a man who is not against a closer relationship. But with the help of a bouquet of gerberas, a man says that he will never go further in relations than his chosen one allows. And if you want to show your true and tender love feelings to the girl without any words, then we advise you to choose bouquets of light-color gerberas. For this well suited pink or white gerberas, as well as bouquets with a combination of these colors.
In any case, a bouquet of gerberas will be a universal, bright and very pleasant gift for any person. Ordering a bouquet of gerberas in our store, you get not only the lowest price, but also free flower delivery in Bangkok.