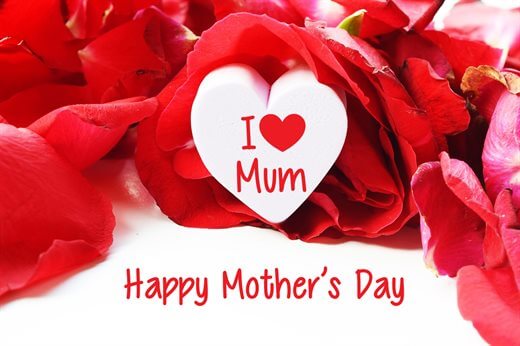 Flower bouquets are the most popular Mother's Day gifts around the world. The popularity of flowers on this holiday is easily explained by the fact that such a gift brings sincere joy and is the most universal sign of gratitude in any country. Wherever you are – flower delivery services will help you make this holiday special for your mother or the mother of your children. Flower delivery in Bangkok on Mother's Day has some features, which we describe below on this page. We will also share some tips for choosing flowers for this holiday.
When Mother's Day is celebrated
Mother's Day is a universal holiday for the whole world, but there is no one common date for all of countries. Currently, about 25 days are used to celebrate Mother's Day throughout the calendar year. The largest number of countries (about 80) celebrate Mother's Day on the second Sunday in May (Mother's Sunday). The list of these countries includes most of the countries in Europe, many countries in Asia, the Middle East, Africa, and South America. Also, it is on the second Sunday of May that Mother's Day is celebrated in such large countries as Australia, Canada, the USA and China. In 2021, the holiday fell on May 9. In 2022, most countries will celebrate Mother's Day on May 8, and in 2023 and 2024 – May 14 and May 12, respectively.
Mother's Day is celebrated in Great Britain and Ireland on the fourth Sunday of Christian Lent. For example, in 2021 it was March 14, and in 2022, Mother's Day in the British Isles will be celebrated on March 27. You can find the most detailed information about the dates of Mother's Day in any country on Wikipedia. If we are talking about Mother's Day in Thailand, then the constant date is used here – August 12 (this date is the birthday of Queen Sirikit). Therefore, if you are a foreigner and you want to congratulate your Thai wife or girlfriend on Mother's Day, you can do it both on August 12 and on the date when Mother's Day is celebrated in your country. Likewise, you can use August 12th to congratulate your mother or wife who is living or vacationing in Thailand but who are not Thai women.
What flowers to give on Mother's Day
At Flowers Bangkok we specialize in gorgeous bouquets for any occasion. Therefore, we are always ready to deliver the freshest and most beautiful flowers to your beloved mothers, wives and girlfriends on Mother's Day. What are the best flowers for this holiday? You will have no difficulty in choosing the right flowers and their colors, when you know for sure your wife or mother's favorite flowers. In other cases, our little cheat sheet should help you. The most popular color for Mother's Day in Thailand is blue, as it is the traditional color of the Queen. Therefore, the most popular are bouquets using blue flowers and bouquets decorated with blue craft paper.
Bouquets of roses for Mother's Day
We recommend using bouquets of red, yellow and white roses, as well as bouquets in which roses of several shades are used. Red roses are not only a symbol of love and passion. A bouquet of red roses for Mother's Day is a symbol of deep love, affection and respect. The premium yellow roses that our flower delivery service in Bangkok delivers to your wife or mother will be associated with your warmth and care. Also, yellow flowers on Mother's Day are a traditional wish of good health and wealth in Asian countries. Bouquets of premium white roses will show your deep respect, gratitude and tender love. And if you order a bouquet of mixed color roses, the flowers will symbolize the whole gamut of positive emotions that you feel for your mother or the mother of your children.
Bouquets of lilies for mother's day
Large lilies are an excellent choice for delivering these flowers to Bangkok on Mother's Day. First, lilies are a symbol of feminine perfection. This is a great way to give a nice compliment and show that your mother or wife is beautiful, regardless of her age. By sending a bouquet of lilies, you say without words to your mother or wife that you think she is perfect. Secondly, bouquets of lilies are less traditional than bouquets of roses. This will make your gift more original and memorable.
Bouquets of sunflowers and gerberas
Yellow and orange sunflowers and gerberas are some of the most positive colors. Such flowers give joy, optimism and good mood. As we mentioned earlier, yellow and orange flowers are a wish for health, wealth and good luck in life. It is very important for some of the customers of our flower shop in Bangkok that sunflowers and gerberas of any color are less formal than roses. They create a more homely atmosphere and some people find bouquets of these flowers more genuine and appropriate to give on Mother's Day.
Hydrangea bouquets
These delicate flowers are a great way to show your love and appreciation. The hydrangea bouquets that we will deliver to Bangkok and nearby provinces will make your mother or wife feel truly loved. Bouquets of hydrangea inflorescences turn out to be large enough, just like your love. To create such bouquets, we can use hydrangea inflorescences of blue, pink, purple and white shades. We can also add several white roses to the bouquet, which will make your gift even more beautiful and touching. Another advantage of hydrangea bouquets is their low price.
Additional gift
The cost of all our bouquets includes a branded greeting card on which we will manually write your message. You can leave the text of such a message in a special field on the checkout page. So don't miss this opportunity to write some touching phrases for your beloved mothers and wives. There, on the checkout page, you can select the desired delivery time for flowers in Bangkok. Finally, we remind you that you can always add a special sweet gift to our magnificent fresh flower bouquets – a box of delicious Ferrero Rocher chocolates. Your mothers will definitely be grateful!
Flower delivery in Bangkok on Mother's Day
Our flower shop guarantees free flower delivery in Bangkok any day of the year, including Valentine's Day, New Year's or Mother's Day. Also, a small surcharge for flower delivery to the suburbs and neighboring provinces remains unchanged (you can check the cost on the Delivery page). If we are talking about the cost of bouquets on Mother's Day, then the price also remains standard. Therefore, you can choose flowers for your mothers, wives and girls from among the variety of bouquets that are available in our flower shop. This page contains only recommended bouquets for Mother's Day, but if you like something different, this is always your choice.
In order for your festive bouquet to be delivered in the morning on Mother's Day, we recommend placing an order and paying for it in advance – on the eve or a few days before the holiday. However, our florists and flower delivery service in Bangkok work quickly and professionally, so we offer flower delivery on the same day if you managed to place an order and confirm payment before 2-3 pm. In this difficult time, we ensure the maximum level of security during the creation and delivery of bouquets, including the possibility of contactless delivery.
Show your love and respect for the person who gave life to you or your children with our gorgeous bouquets and sweet gifts on Mother's Day!